Bill Estes Brownsburg Dealership
Bill Estes Brownsburg Ford opened in 1999 after Bill Estes, a long-time local car dealer purchased the franchise from Raceway Ford. Bill recognized that the town of Brownsburg was being underserved and decided to move the dealership from Raceway Road to its current location on Northfield Drive. He built a state-of-the-art, dealership covering 9 acres. At that time, the dealership did not have many businesses close to it. Now, the area has developed with many businesses and offices in proximity.
Bill Estes Brownsburg Ford employs 80 people who live by the Bill Estes Mission statement: Our quality staff is committed to exceeding your expectations. We believe in complete customer satisfaction, period.
Because of the dedication to this mission, Bill Estes Brownsburg Ford has 5 times earned Ford's Presidents Award recognizing outstanding customer satisfaction through progressive management, dedicated employees, and high standards of operational excellence.
Bill Estes states, "Our primary concern is the satisfaction of our customers. In fact we are honored that our customers rank us at the top of delivering customer satisfaction among Indy Ford dealers. We believe in respecting you, the customer, and value our reputation for integrity. As shown on Dealerrater.com where we were named Indiana Ford Dealer of the year.
Here are a few reasons why customers choose Bill Estes Brownsburg Ford year after year:
The quality staff is trained in the full line up of Ford Motor Company vehicles including the F150, Escape, Focus and Fusion.
You'll find a huge selection of cheap, used cars and all pre-owned vehicles come with a Storybook telling you the exact vehicle history.
The service department services all makes and models and fixes it right the first time.
he Service Department offers oil changes for only $19.95 everyday - the lowest price you'll find.
There is no better Commercial Vehicle Department in Indiana with business vehicles like F250's, F350's and the new Transit Connect for small and large companies
Andy Wernsman became the General Manager of the dealership in 2008. He has been a Manager with the Bill Estes organization since 2003 and holds high standards for customer satisfaction. Andy is also very involved in and knowledgeable about the Brownsburg community.
Bill Estes Brownsburg Ford carries the entire line of Ford Motor Company's models including
All new Taurus, Mustang, Fusion, Fusion Hybrid, Focus, Edge, Flex, Escape, Escape Hybrid, C-Max, Explorer, Expedition, F150, Super Duty , E-Series, Transit Connect and the Fiesta.
Brian Weddle, a Brownsburg resident is the General Sales Manager and has been with Bill Estes Brownsburg Ford since 2009.
The Used Car Department carries a large selection of pre-owned cars, trucks, SUVs, crossovers and vans. The certified pre-owned are re-conditioned, comes with CarFax and has a 1 year, 100,000 mile warranty. You can find luxury vehicles and inexpensive used cars.
Finding the best financing for customers is what the Bill Estes Brownsburg Ford Finance Department does. Even if someone has been challenged with bankruptcy or repossession, the Finance Department works hard to get them financed.
The Bill Estes Brownsburg Ford Service Department has ASE certified Technicians working out of 18 bays on everything from basic maintenance to major repairs. You can get your oil changed anytime for just $19.95. The Service Department regularly attains the top customer satisfaction in the Central Indiana area. Bill Estes Brownsburg Ford offers one of the most comprehensive parts departments in the automotive industry.
Bill Estes Brownsburg Ford is proud member of the Brownsburg Community. The citizens of Brownsburg have created a town that is vibrant and progressive. We are committed to enhancing that community spirit and making a positive difference through the support of organizations like these:
Brownsburg HS athletics
Brownsburg Little League baseball
St. Malachy
Bethesda Christian Schools
Relay for Life
Brownsburg Education Foundation
Brownsburg Police - Night Out Against Crime
Brownsburg Band booster
Brownsburg Youth football
TriWest Schools
Northwest Schools
Avon High School
Brownsburg HS Swim Team
Sheltering Wings
4H
Brownsburg Public Library
Bill Estes Brownsburg Ford has a special partnership with John Force Racing. The employees of John Force Racing East spend most of their waking hours servicing and improving the performance of four hybrid 8,000 hp Ford Mustangs that compete on the NHRA POWERade Series. When they are home they have additional teammates at Bill Estes Brownsburg Ford, led by General Manager Andy Wernsman, who step up to assist with the service and maintenance of the team vehicles that move crewmember across the country.
"Bill Estes Brownsburg Ford and particularly Andy Wernsman have been great to work with. We put a lot of miles on our Ford Racing Expeditions and they help us keep them in tip-top shape," said John Force, team owner and 14-time Funny Car Champion. "Also being able to set-up my drivers and crew chiefs with Ford cars or trucks when they are in town has been invaluable to us. Brownsburg is building a great motor sports community. The way to do that right is by partnering with other strong businesses in the area like Bill Estes Brownsburg Ford."
In addition to servicing the team vehicles Bill Estes Brownsburg Ford provides John Force Racing with trucks to haul bodies, chassis, and show cars. As safety has become more of a priority at John Force Racing and The Eric Medlen Project the need to transport chassis and bodies to other racing businesses has taken on a higher priority.
"This is a natural partnership with John Force Racing and Bill Estes Brownsburg Ford", said Andy Wernsman of Bill Estes Brownsburg Ford, "because our passions both lie in performance - theirs on the track and ours servicing cars in the shop. Both teams are very fortunate to be a part of the Brownsburg community where the support is genuine and in abundance. We plan on a long term partnership with John Force Racing and are confident of their success."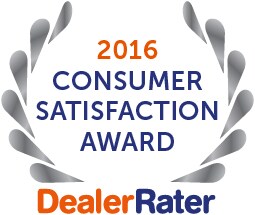 Corporate Responsibility
Bill Estes Ford strongly believes in supporting the communities it serves. We believe the strength of our company is tied to the strength of the communities where we do business. We support numerous organizations,utilizing both economic and social investment programs, including charitable gifts, community relations activities, and sponsorships. Our employees and their families are encouraged to volunteer their time and efforts for various nonprofit charitable organizations, serve on community, foundation, and school boards and tasks forces, and are encouraged to become actively involved in their communities.
What we do support:
Organizations that deliver benefit to the communities from which the donations were generated
Or are located in the areas Bill Estes Brownsburg Ford serves
What we do not support:
Political contributions
Beauty or talent contests
Individuals, individual scholarship,or travel supporting
Other foundations affiliated with a for-profit company
What we look for:
Opportunities where moderate funding can affect significant results within the community
Opportunities that position Bill Estes Brownsburg Ford as a leader in the corporate community
Opportunities that raise money for the benefit of non-profits in the neighborhoods we serve
Opportunities that show evidence of employee interest and involvement that is more then fund raising
Opportunities that help low to moderate income individuals
How to Apply:
Due to the overwhelming number of requests received, Bill Estes Brownsburg Ford is unable to accommodate every request.
Requests for support are accepted throughout the year. Upon collecting all requests, The Bill Estes Brownsburg Ford Board will determine what organizations will best benefit from the funds requested and notification will be made to the accepted organizations.
To apply for support, an organization must submit a completed Bill Estes Brownsburg Ford Request for Sponsorship, Gift or Donation Form.
For requests over $1000, please include the following additional information on organizational letterhead:
Cover letter summarizing key points of proposal and the amount of the request.
A brief description of the applying organization, goals and objectives, and role in community
An agency operation budge and if applicable, a budget for the proposed project
Criteria by which the success of the proposed project will be evaluated, if applicable
Other sources of funds applicable to the proposal
Copy of the organization's most recent financial statements
Description of how Bill Estes Brownsburg Ford would be recognized for its support
Verification of 501 @ (3) status, if applicable
Status of other related projects that Bill Estes Brownsburg Ford has provided assistance for within organization
List of board of directors and officers and their affiliations to the organizations, if applicable
If you have previously downloaded Adobe Acrobat, Click here for the Bill Estes Brownsburg Ford Sponsorship, Gift or Donation Form.
Email Form back to: Andy Wernsman: andyw@billestesford.com
Or
mail back to: Bill Estes Brownsburg Ford
Attn: Andy Wernsman
450 East Northfield Drive
Brownsburg, In 46112